Car Scanner is compatible with ELM327 based OBDII adapters, working via classic Bluetooth (ver.1.x, 2.x, 3.x), Bluetooth LE (4.0) or Wi-Fi, depending on your device operating system.
You can find one on eBay, Amazon, Aliexpress, Google or Bing using keywords "elm327 bluetooth" or "elm327 wifi".
Depending on connection type adapters can be divided into 3 groups:
Wi-Fi
Bluetooth (classic, versions 1.х, 2.х, 3.х)
Bluetooth LE (version 4.0 and higher)
Apple iOS (iPhone/iPad)
Apple iOS (iPhone/iPad) supports Bluetooth LE (4.0) and Wi-Fi adapters. Adapters with "classic" Bluetooth (ver. 1.х, 2.х, 3.х) are not compatible with iPhone/iPad, due to Apple iOS limitations.
The only exception to this rule is OBLink MX+ device, that uses classic Bluetooth, but is compatible with iOS devices, because OBDLink manufacturer was approved by Apple and included in a special list of allowed devices.
Bluetooth 4.0 adapters have some advantages, comapring to Wi-Fi adapters:
1) Wi-Fi adapters would interfere with mobile Internet, Bluetooth 4.0 adapters doesn't interfere with mobile Internet.
2) Apple iOS allows Car Scanner to work with Bluetooth LE (4.0) adapters in background, even when Car Scanner window is minimized. Unfortunately, there is no way to use Wi-Fi adapter on iOS, while app is in background. This is Apple iOS restriction and there's no way to overcome it.
3) Some Wi-Fi adapters are not compatible with iOS 11: Apple iOS 11 simply doesn't route traffic to adapter Wi-Fi network (depends on adapter network configuration).
So, I recommend using Bluetooth 4.0 adapters with iOS devices (iPhone/iPad).
Please, pay attention to Bluetooth version. It's very-very important for iPhone/iPad! Every day I receive several emails from users, that ordered OBDII adapter with "classic" Bluetooth (not Bluetooth 4.0) and I have to dissapoint them: adapters with classic Bluetooth (ver.1.x, 2.x, 3.x) are absolutely not compatible with Apple iOS. There is no way to use them. There are no apps that can use them. This limitations comes from Apple iOS and there's no way to overcome them.
Google Android
Google Android supports adapters with "classic" Bluetooth (versions 1.х, 2.х, 3.х) and Wi-Fi.
Windows 8.1, Windows 10, Windows Phone 8.1, Windows Mobile 10
Car Scanner for Windows supports adapters with "classic" Bluetooth (versions 1.х, 2.х, 3.х) and Wi-Fi.
Adapter's price is from $5 to $100. Which one should I buy?
You should know that, most of cheap adapters (with price <$50) are NOT actually ELM327. They are Chineese clones, pretending to be ELM327, acting like ELM327.
What is so bad with "clones"?
Buying a cheap Chineese clone is like playing against casino – casino always wins.
Most of "clones" have different bugs.
In fact, there are several "real" versions of Chineese clones:
Old clones, marked as "v.1.4" or "v.1.5", they were built very well, supported 90% of ELM327 command set and in most cases worked like original ELM327 without any bugs. It's very hard to find such a good clone now.
Newer clones, marked "v.2.1". This is a peace of shit. 100% of that clones has bugs (see list of known bugs below). If you see cheap ELM327 marked as "v.2.1" AVOID BUYING THIS CRAP!
Smart-ass Chineese fake-makers, that made v.2.1 clones realised, that consumers prefer buying ELM327 clones, marked as "v.1.4" or "v.1.5" and don't want to buy "v.2.1", that was full of bugs. So, what have they done? They just  changed version string in "v.2.1" to "v.1.5". And we have actually "v.2.1" clones, but marked as "v.1.5". They are just the same piece of shit as v.2.1 with changed version string.
Here is the list of known bugs with "bad" clones:
100% of them don't have support of full ELM327 command set. Some them even don't support basic commands.
Some of them don't support all of the protocols, supported by original ELM327. Most of v.2.1 don't have support of SAE J1850 PWM/VPM, so you can't connect to old Buick, Cadillac, Chevrolet, Chrysler, Dodge, GM, Isuzu, Ford, Lincoln, Mazda cars.
Some of them can't connect to different vehicles. Most of "bad" clones can't connect to Nissan/Infinity/Datsun.
Most of them can't connect using advanced initialization strings to cars, that not fully support OBD2.
They are loosing data packages. E.g. when requesting VIN code from your car, you get just 2/3 of VIN code, because several data packages were lost by bad clone.
Some sensor data could be transmitted with wrong values. I've got a clone, that always showed car coolant temperature +25 C. Even if it was 0 C or 80 C ?
They usually brakes connection, hangs, etc.
So, what adapter should I buy?
The best of the best – based on genuine (original) ELM327 chip with version 1.4 or 2.1.
If it's too expensive, try to buy clone, marked as "v1.4" or "v.1.5", with price starting from $20.
If you buy a cheap $5-$10 adapter, 99% that they would be "v2.1" clones.
Some users reported clones marked as "Vgate" as good one, but you can also buy a "clone" of "Vgate clone" that would be "v.2.1" clone with Vgate sticker.
Why is so important to buy a good adapter? Isn't it just a simple transmitter?
In fact, ELM327 based adapter is not just a transmitter. It's a "small computer" that actually handles all communication with the car.
It's not the software that actually connects to your car's ECU, it's ELM327 chip. It can handle about 10 base protocols variations and interprets information from this protocols to a single one.
So, if you have a bad "interpreter", your software (Car Scanner) and your car ECU wouldn't understand each other. But if you have a good "interpreter", they would have a very interesting conversation and you would get all the information you need.
OK, what should I buy?
First of all, I don't sell adapters! All my advices are based on my own experience and Car Scanner user reviews. 
For all devices (iOS, Android, Windows) I used to recommend Viecar Bluetooth 4, that looks like this: white, with straight (not T-shaped) body, packed in a branded plastic box. It costs about 15-25 USD.
WARNING! Recently manufacturer changed parts of this device to make it cheaper. In some cases it can physicaly damage pins in diagnostic socket, so I don't recommend it any more.
This adapter has Bluetooth 2.0 + Bluetooth 4.0 chip, so it's compatible with all operating systems (iOS, Android, Windows).
You can buy it in online shops like Amazon, Aliexpress.com, eBay.com, etc.
Alternative variants:
Vgate iCar Pro BLE (#ad link) – This adapter has Bluetooth 2.0 + Bluetooth 4.0 chip, so it's compatible with all operating systems (iOS, Android, Windows).
Attention: old firmware versions (before v.4.1.02 from 2021/01/08) of this devices doesn't correctly support CAN Extended addressing, that is used on Toyota and BMW cars. To fix this please update firmware. You can download latest firmware for Vgate iCar Pro here.
Vgate iCar 2 (#ad link) – this adapter has Bluetooth 2.0, so it's compatible only with Android (not compatible with iOS!). This device works bad with CAN 29 bit, so it's not recommended for cars, that uses CAN 29 bit (VAG MEB platform, Honda, Land Rover Discovery 3, etc.). It's a good device for other cars, using CAN 11 bit or other protocols.
OBDLink MX+(#ad link)
Pro: it's a branded high quality device, that supports both iOS and Android. It provides high data rates and correctly handles ELM327 command set ver.1.3b (it's honest 1.3b – it's much better, than fake 1.5 or 2.1).
Contra: high price, sometimes it goes to deep sleep to save your car battery and you need to take it out of the socket and put it back again, if you want to use it again. Using classic Bluetooth has one more issue: when you're streaming music from your phone to your car multimedia system over Bluetooth, it gives a performance impact. This impact is 2x with Bluetooth LE (4.0) and 5x-10x with classic Bluetooth.
OBDLink CX (#ad link) – good device with Bluetooth LE (4.0) support.
If you want to buy another adapter model – try to find some kind of "branded" adapter and don't buy noname adapters!
Never buy this "bad" adapters:
You should never buy xTool adapters, because they are not compatible with ELM327 and they can be used only with their own software.
Don't buy wired adapters (usb, com) – Car Scanner supports only wireless adapters.
You should never buy adapter with word "mini" in it's name. There's a 99% chance to buy a "bad" adapter.
Don't buy cheap (<10$) adapters.
Adapters with Bluetooth MAC address starting with 11:22:33 and 00:00:00
KONNWEI devices (they were previously recommended for purchasing, but now they have reduced quality and devices often looses data packets)
With name "Micro Mechanic" (a lot of them stops working after a short period of time)
With name "THINMI.COM" (limited support of ELM327 commands, many fake responses)
Adapters of brand "KUULAA".
Don't buy adapters that looks like that (they are compatible, but most of them are very low quality):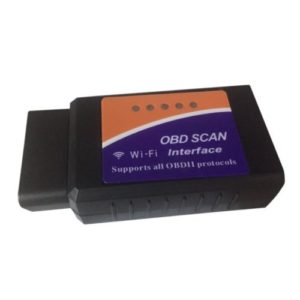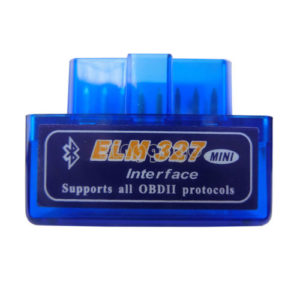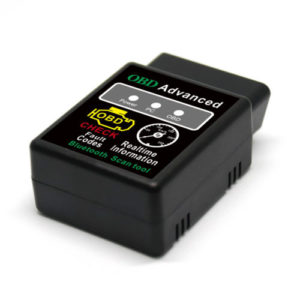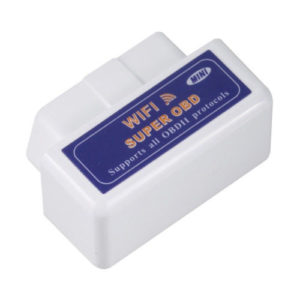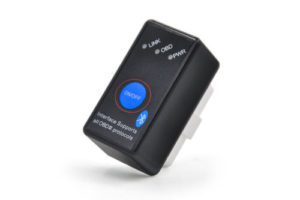 PS. Links on this page leads to Amazon.com shop and as an Amazon Associate I earn from qualifying purchases.